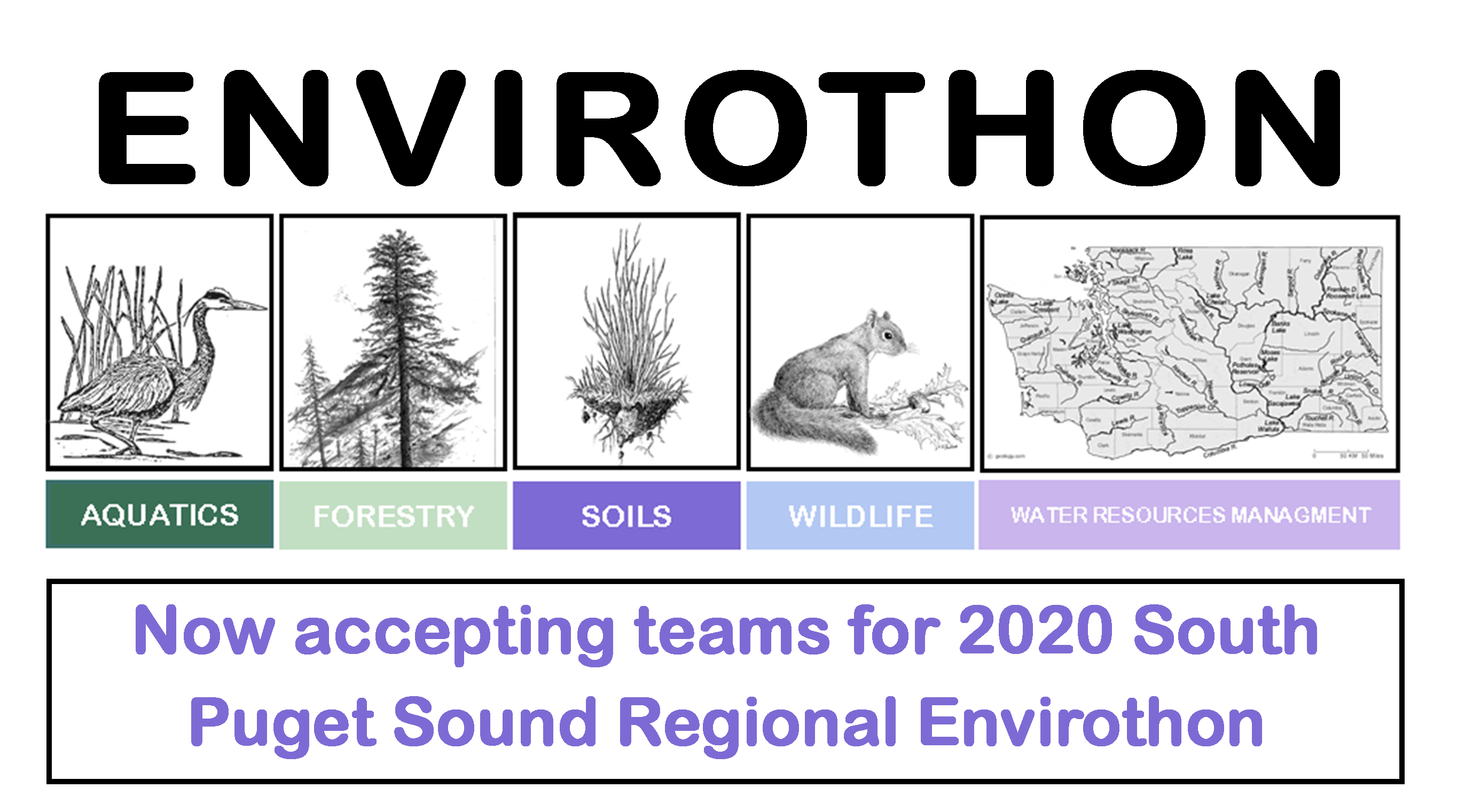 The Thurston Conservation District hosts the South Puget Sound Regional Envirothon competition annually each spring at the Billy Frank Jr. Nisqually National Wildlife Refuge. Sign up for relevant notifications here, or register a team here.
---
Questions:
Kiana Sinner
Community Outreach Assistant
ksinner@thurstoncd.com
(360) 754-3588, ext. 105
---
What is Envirothon?
Envirothon is the largest hands-on, outdoor environmental science competition for high school students. Students compete in teams of five to demonstrate their knowledge in Soils, Forestry, Aquatics, Wildlife, and a current issue topic.
Who can compete?
Students grade 9-12 from Mason, Lewis, Grays Harbor, Kitsap, Thurston, and Pierce Counties. Students must be from the same school, home school group, or local organization (ex. FFA). The winning team from EACH county gets to attend the Washington State Envirothon.
Why compete?
Participation in Envirothon is a huge boost to a student's résumé or college application. Students get to be part of a team and meet other young people from around the south sound who are interested in environmental science. The competition is proctored by professionals working in natural resources, giving students exposure to careers in the field. Teams get access to workshops on relevant environmental topics preceding the event. The winning teams get to attend the state Envirothon, where they'll compete for a chance to attend the international competition in Idaho.
Teachers/Sponsors:
Once you have formed a team and are ready to register for the regional competition, you may fill out this online form and sign up for updates here.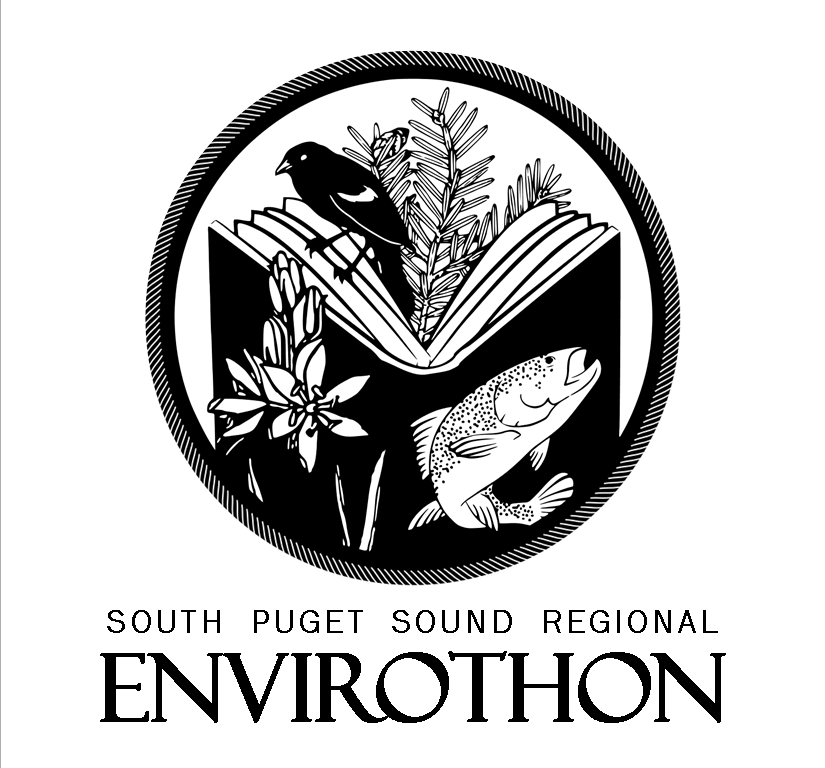 ---