TCD Board of Supervisors Elected Position Currently Open
The Thurston Conservation District is seeking qualified candidates among Thurston County residents that reside within the district boundaries and have interest in serving the people of Thurston County.  This will fulfill the remainder of an elected position vacancy (Position #3), which expires in May 2019.
The selected candidate will become part of a volunteer five-person Board of Supervisors, who serve without compensation.  The Board is responsible for setting and maintaining overall district policies and initiatives regarding the management and conservation of natural resources within the district boundaries.
The Board is seeking a demonstrated team player with a passion for preserving natural resources. Candidates must be willing and able to commit up to 20 hours a month, through the remainder of the term. Candidates must be registered to vote and reside within the Conservation District boundaries.
The following skills, qualifications and expectations are required for this position:
a) Willingness, ability and commitment to work and communicate effectively with a team;
b) Willingness to fully participate in board discussions and decisions in open, public meetings;
c) Willingness, ability and commitment to be respectful of Staff and other Supervisors;
d) Functional knowledge of Conservation Districts;
e) Willingness, ability and commitment to meet all Supervisor requirements set forth in the Board of Supervisors Authorities & Responsibilities policy;
f) Willingness, ability and commitment to participate in various leadership roles, if needed, such as special committees or board officer position;
g) Willingness, ability and commitment to represent the District to other public entities and policymakers upon request of the board;
h) Willingness, ability and commitment to complete both the Washington State Conservation Commission and Thurston Conservation District orientations within 30 days of assuming office;
i) Willingness, ability and commitment to complete the Open Public Meetings Act and Public Records Management training within 90 days of assuming office;
j) Having a basic working knowledge of email and internet;
k) Willingness, ability and commitment to serve the best interest of the citizens of Thurston County and to put aside personal issues and grievances;
l) Affiliation or experience with an agency or community/conservation organization that helps Thurston Conservation District to fulfill its mission and strategic plan goals;
m) Familiarity with area conservation related agencies and organizations; and,
n) Knowledge and/or experience related to agricultural practices, agricultural easements, land trusts.
Supervisor Roles & Responsibilities
Identify local conservation needs and work with Staff to develop, implement, and evaluate programs to meet them.
Set policy and support staff in coordinating implementation of said policy.
Educate and inform landowners and operations, general public, and local, state, and federal legislators on conservation issues and programs, unique to our communities and statewide.
Participate in board meetings on a consistent basis, notifying the chair and/or Executive Director of any anticipated absence(s) in advance of the meeting, including the reason for absence. Board members may miss no more than four (4) regularly scheduled board meetings in a calendar year. Board members have the opportunity to explain any unanticipated  The board will then make a decision on how to proceed.
Administer the district by delegating tasks through a structure of board officers and members, committees, and others. Raise and budget district funds and report on activities to the public.
Solicit funding from within community.
All Supervisors are responsible for carrying out the responsibilities of their position in accordance with the Washington Conservation District Law (RCW 89.08) and must comply with all laws and regulations, as well as the guidelines set forth by the Washington State Conservation Commission, and the State and National Associations of Conservation Districts. In addition, Supervisors are subject to the Code of Ethics for Municipal Officers (RCW 42.23).
These position descriptions are designed as a non-exhaustive overview.  They are not anticipated to cover all possible needs or circumstances that may arise.  Holders of these offices are expected to use common sense, professional courtesy, and act with respect for other Board Supervisors, Staff, partners, and others.  These descriptions and guidelines are intended to be reviewed every three years, or as needed.
To apply, please submit a letter of interest, resume, and list of three professional references electronically to Acting Executive Director, Sarah Moorehead at smoorehead@thurstoncd.com
Applications must be received electronically by Monday, September 25, 2017 at 5:00PM. Applicant interviews will be conducted at a Special Board meeting, scheduled for 10:00AM to 2:00PM on Monday, October 2, 2017.
Board Supervisors are public officials who direct the activities of the conservation district, identify local conservation needs, set priorities, and oversee the implementation of plans to conserve soil, water, wildlife, and other renewable resources.
---
Thurston Conservation District's Board of Supervisors
Five members comprise Thurston Conservation District's Board of Supervisors, each serving three-year terms, without compensation. Three of the five Supervisors are elected by registered Thurston County voters, and two are appointed by the Washington State Conservation Commission. Samantha Fleischner and Richard Mankamyer serve in the elected supervisor positions. Doug Rushton and Eric Johnson serve in the appointed positions. One elected seat is currently open. Information to apply for this position is provided above.
The Board of Supervisor's meeting is held on the last Tuesday of each month (2-5pm), at the District Office. Members of the public are welcome to attend.
For more information, please contact Sarah Moorehead:

smoorehead@thurstoncd.com or 360-754-3588 ext 136
Acting Director
Thurston Conservation District
2918 Ferguson St SW, Suite A
Tumwater WA 98512
Thurston Conservation District Boundaries Map
Conservation District Elections Policy Manual
Board of Supervisors
Elected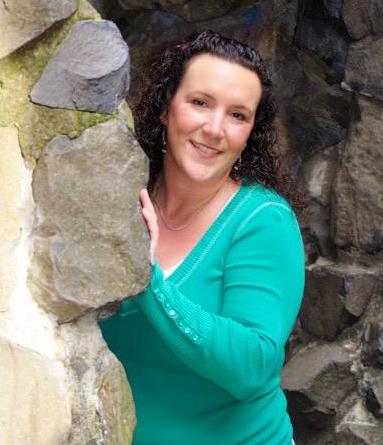 Position #3
Position Currently Open to Applicants
Appointed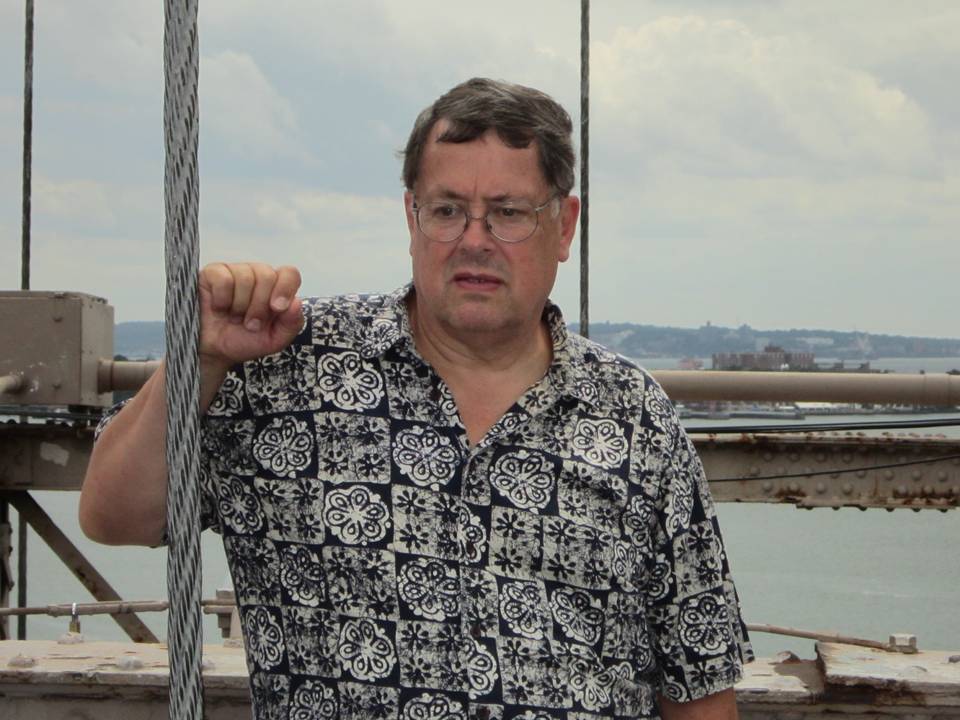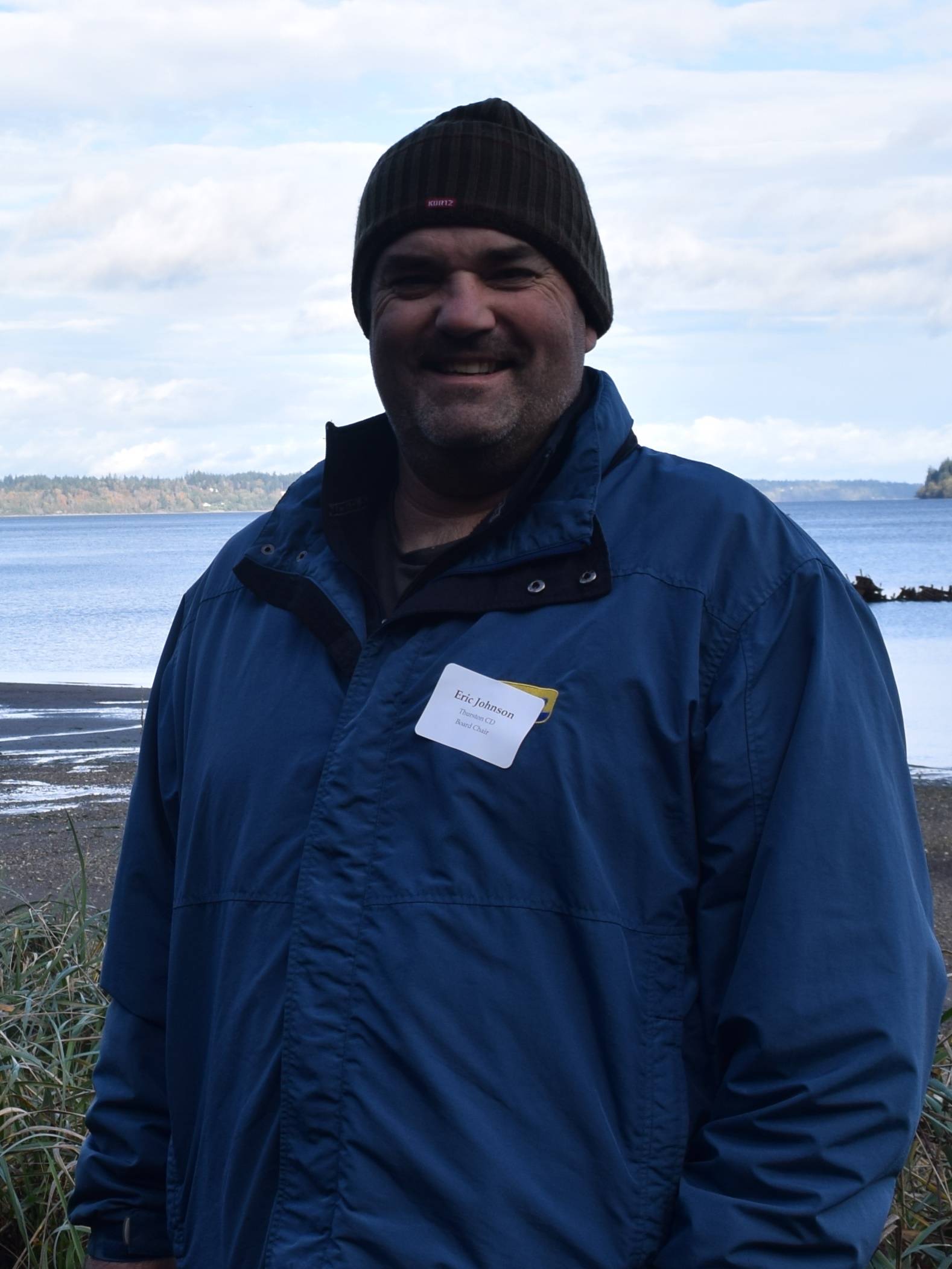 Associates
Chris Stearns
Joel Hansen