Sound Horsekeeping



Friday, June 2nd
9am-3pm, Location Details upon RSVP
In this all-day workshop for professionals (CD staff, veterinarians, farriers, feed store staff, trainers, boarding facilities, rescue facities etc.) Horses for Clean Water, along with former Snohomish Conservation District farm planner Alan Shank, will discuss  practices that help make horse properties easy to manage and mud-free. Alan will talk about how to encourage horse owners to adopt these techniques. Alayne Blickle, Horses for Clean Water, will present fresh ideas for managing confinement areas and pastures to keep them healthy, mud-free and chore-efficient. Funding provided by the Rose Foundation.
The Sound Horsekeeping program can help you encourage your clients to make positive changes to their operations that will benefit natural resources and make chore time easier. When complete, farm owners with verified practices can receive a sign for their barn or fence in recognition of their efforts. Each participating District will receive three signs to begin their program. Stay tuned — more farm tours, webinars, educational materials and colorful brochures to come!
This is a free event, and lunch will be provided.
To RSVP, contact:
Nora White
nwhite@thurstoncd.com
(360) 754-3588, ext. 105
Eco-Friendly Ways to Control Mud, Dust, Bugs, & Weeds for Horses and Small Acreage  Livestock Owners
Saturday, June 3rd
3pm – 6pm
Kiperts Korner Feed, 8439 Old Hwy 99 SE Olympia, 98501
Join Thurston Conservation District & Alayne Blickle of Horses for Clean Water for a free workshop promoting healthy livestock, healthy pastures, & clean water.
Do you own horses, sheep, goats ,or other livestock? Would you like to learn innovative, chore-efficient ways for mud management, least toxic pest control, odor management, water conservation, and on-farm recycling? Come learn about ways to put native plants to work on your farm as rain gardens, dust barriers, visual screens, summer shade, or low-cost/low-care native landscaping. We will discuss beneficial ways wildlife can provide natural pest control, environmentally sensitive ways to manage odors, useful water conservation and management tips, and how to build an outdoor wash-rack.
Please RSVP to:

Nora White
nwhite@thurstoncd.com
(360) 754-3588, ext. 105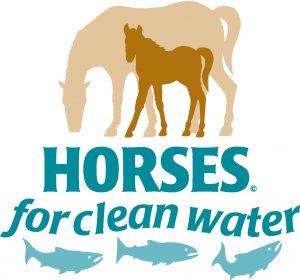 Learn more about Horses for Clean Water
Coffee with Your Conservation District
9:30am, Every Third Wednesday of the Month
Thurston Conservation District wants to help you! Meet district staff, learn about free programs and services, ask questions, and find out about free workshops, farm planning assistance, restoration projects and more! Let us know how we can better serve you. Join us for a no-host cup of coffee and informal conversation once a month.
Upcoming dates and locations:
May 17th
Sonja's Cafe
202 Binghampton St SW, Rainier, WA 98576
June 21st
Quarry Town Coffee House
291 Sussex Ave W, Tenino, WA 98589
July 19th
Joe's Place
118 N Main St, Bucoda, WA 98530
Questions? Contact:

Sarah Moorehead
smoorehead@thurstoncd.com
(360) 754-3588, ext. 136
Photo from Oyster Bay Farm, taken by Corona Communications.