2017 Envirothon
Wednesday, April 26th
Billy Frank Jr. Nisqually National Wildlife Refuge
The Thurston Conservation District hosts the South Puget Sound Regional Envirothon competition annually in May. Teams of students from schools and clubs throughout a six county region come to compete in a variety of natural resource fields: aquatics, fish and wildlife, forestry, soils and give an oral presentation on that year's current environmental issue. Winners from this competition advance to the Washington State Envirothon, which rotates throughout Washington, and eventually to the Canon Envirothon, spanning all of North America!
To register your team or find out more information about the South Puget Sound Regional Envirothon, contact:
Dakota Dominguez
(360) 754–3588, ext. 110
tcdamericorps@thurstoncd.com
Sustainable Horse Keeping: Practices to Protect Your Horse & Property from Climate Change
Saturday, April 29th
10:30am – 1:30pm
Tumwater Timberland Library Meeting Room
Join Thurston Conservation District & Alayne Blickle of Horses for Clean Water for a free workshop promoting healthy horses, healthy pastures, & clean water.
Learn how your daily actions and long-term plans can help protect your horse and land against the emerging challenges of climate change. This workshop will focus on two areas: pasture management and water conservation. We will cover basics of growing and  sustaining pastures, managing weeds, renovating         pastures, and fencing pastures so they are more productive and your horse is healthy. In addition, we will cover horse health issues and pasture management and ways to keep horses from becoming fat or developing metabolic issues. Learn great ideas for reducing and managing water use in the barn, paddock, and field. Now is the time to plan for sustainable horse keeping!
Please RSVP to:

Nora White
nwhite@thurstoncd.com
(360) 754-3588, ext. 105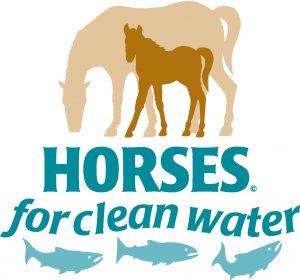 Learn more about Horses for Clean Water
Coffee with Your Conservation District
9:30am, Every Third Wednesday of the Month
Thurston Conservation District wants to help you! Meet district staff, learn about free programs and services, ask questions, and find out about free workshops, farm planning assistance, restoration projects and more! Let us know how we can better serve you. Join us for a no-host cup of coffee and informal conversation once a month.
Upcoming dates and locations:
April 19th
Mr. Doug's Restaurant
210 NE 103rd Ave, Yelm, WA 98597
May 17th
Sonja's Cafe
202 Binghampton St SW, Rainier, WA 98576
June 21st
Quarry Town Coffee House
291 Sussex Ave W, Tenino, WA 98589
Questions? Contact:

Sarah Moorehead
smoorehead@thurstoncd.com
(360) 754-3588, ext. 136
Photo from Oyster Bay Farm, taken by Corona Communications.