Program Highlights
April 2017
Griffin School Nearshore Field Trip
70 8th grade students from Griffin School visited Chelsea Farms where they learned how geoducks, oysters, and clams are grown, and how important water quality is to the process. They explored the beach and discovered other intertidal organisms that live there too. Then the students went to Frye Cove Park to remove invasive English ivy choking the native trees with its vines. They learned about the damage invasive species can do to the habitat and made a contribution to the health of the Puget Sound. The trees greatly appreciate your hard work!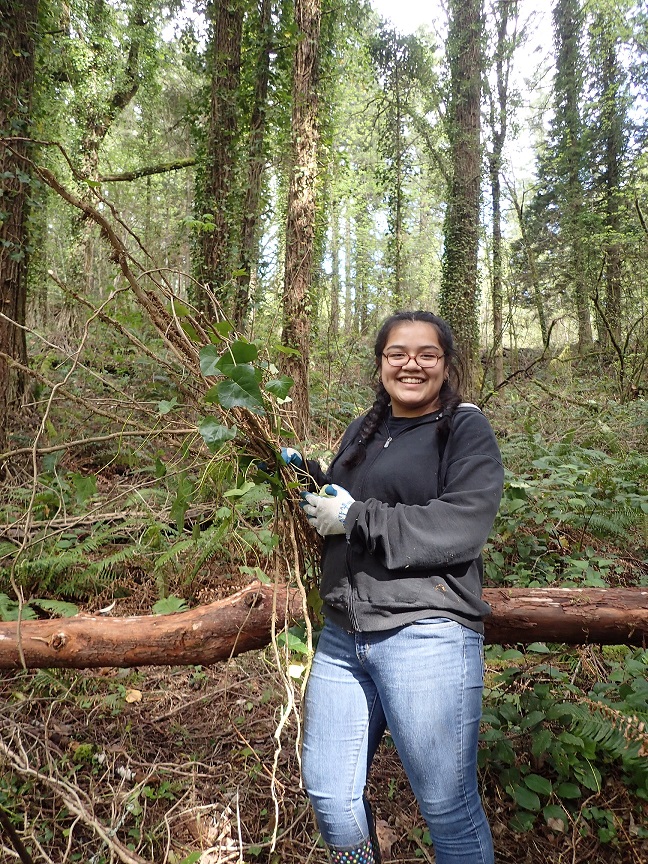 March 2017
25th Annual Student GREEN Congress
Hundreds of students delegates gathered at The Evergreen State College to present and discuss water quality data collected with their class throughout the year and attend workshops to explore a variety of environmental topics. This year we celebrated the 25th anniversary of Student GREEN Congress!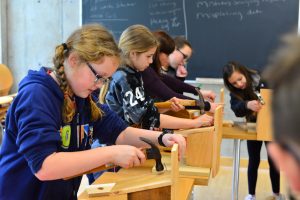 Check out a few highlights of this year's smashing success here.
Learn more about Student GREEN Congress and see more photos here.
Watch Governor Inslee's  message to the students here.
Komachin Middle School Day of Caring
23 students from Komachin Middle School chose to visit Harmony Farms, a Capitol Land Trust property, as part of a school-wide day of community service. They learned about tree biology, how to identify tree species, measure tree height, and other forestry methods from Capitol Land Trust volunteers Bill Carlson and Tom Terry. The students endured the rain to plant oak, cedar and cascara trees, as well as native species of rose and willows in areas where the habitat had been disturbed. They also picked up trash that had been brought into the salt marsh with the tide.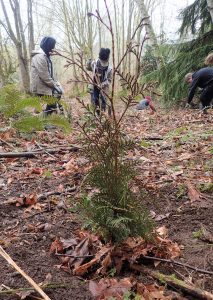 Chinook Middle School Contributing Citizens Day
Students from Chinook Middle School helped plant over 200 native trees and shrubs in an open field. These trees will one day grow tall enough to shade the drainage that carries water to Henderson Inlet, keeping that water clean and cool. The students were excited to find chorus frogs all over the place and listen to them sing as they worked. We thank Bob Hughes, the landowner, for making this project possible.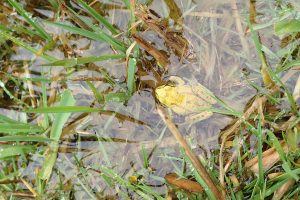 February 2017
Winter Water Quality Monitoring
South Sound GREEN had another successful water quality monitoring week this February!  Over 800 students visited the same testing sites as they did in the fall and collected data on the dissolved oxygen, pH, temperature, nitrates, turbidity, and fecal coliform in the water. Many of the results were quite different than they were last time.  The students were noticeably more confident in running the tests, which made it even more fun!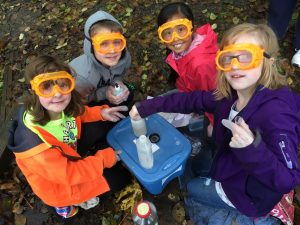 For more information about South Sound G.R.E.E.N., please contact:
Stephanie Bishop
South Sound GREEN Program Coordinator
Thurston Conservation District
(360)754-3588, ext. 108
ssgreen@thurstoncd.com