The Thurston Conservation District holds our Annual Native Plant Festival & Sale the first weekend of March each year. Join us for a fun day to welcome spring with affordable native plants, knowledgeable volunteers and staff to help you pick the right plants, vendors and community partner booths, workshops, and live music!
---
Questions:
Nora White
Education & Outreach Coordinator
nwhite@thurstoncd.com
(360) 754-3588, ext. 105
---
The 2019 Annual Native Plant Festival will be held on:
March 2nd, 2019
Please visit our Plant Sale specific site here.
---
Volunteer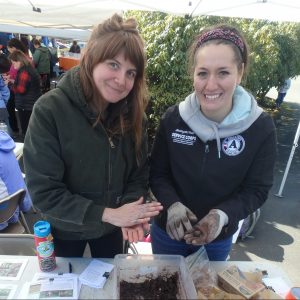 Do you want to get more involved and help make a big community event possible? Join our festival volunteer team! We need people to help with set-up, sorting, and to give advice on choosing native plants. Sign up here or contact 360-754-3588 x110 or tcdamericorps@thurstoncd.com
Reminders
Tired of missing pre-order season? Called to ask about plants, just to find out the spring Native Plant Festival JUST happened? Had fun at the Festival but could not get exactly the plants you wanted? SIGN UP TODAY TO GET REMINDERS!
What you are signing up for: 4-6 mailers and emails from Sept-Feb. We will send out Save-the-Date for the pre-order season, reminders as pre-orders draw to a close, and a Save-the-Date and Schedule of Festivities for the Native Plant Festival.