If you're looking to get involved in conservation work or are in need of community service hours, we've got something for you! We can work with you to meet school or program requirements.

Our next volunteer opportunity: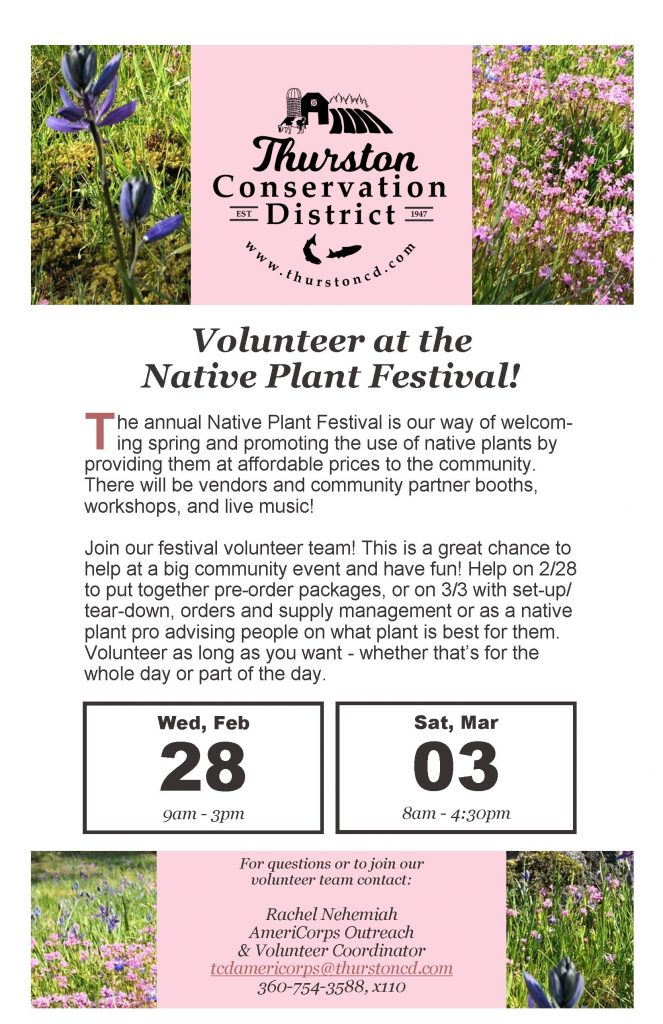 Annual Volunteer Opportunities
Sign up to receive the latest volunteer opportunities straight to your inbox:

How to Volunteer
For questions or to sign up for a volunteer opportunity, contact Rachel or fill out the form below.
Rachel Nehemiah
AmeriCorps Outreach & Volunteer Coordinator
TCDAmericorps@thurstoncd.com
(360)754-3588, ext. 110
Volunteer Requirements
All of our volunteer opportunities require a Liability/Photo Waiver form before participation. Hard copies will be available at all volunteer events, or you may submit the form below: